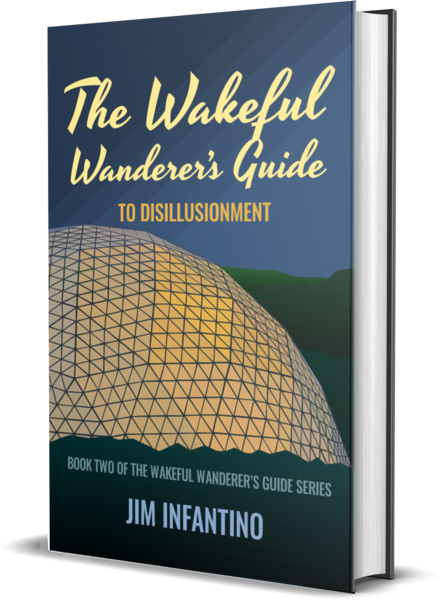 The Wakeful Wanderer's Guide to Disillusionment
Book 2 of the Wakeful Wanderer's Guide Series
The Second book in the Wakeful Wanderer's Guide series picks up a few months before the end of book one. It follows the travails of Barnabas: the conquering tyrant, Nora: his abandoned spy, Reyeena: the possessed and grieving mother, and Helen: the runaway aristocrat, and of course, Marto, among others. Turmoil is brewing for the Interconnected and the Traditionalists alike as a third power emerges.
This middle book of the Wakeful Wanderer's Guide series delves deeper into the origins of the Interconnected and Traditionalist worlds, and broadens the perspective on both. Old friends hold the key to forward progress or a backslide into disaster. The struggle to control the future of humanity in this near-future America is a battle of cultures, stories, and ideals.
Book 2 of the Wakeful Wanderer's Guide Series
312 Pages
Speculative Fiction / Sci-Fi
Edited by Dan Layman-Kennedy
Ships by USPS Priority Mail.
Reduced price for the forseable future. I lowered it for the holidays and kept it there.