Marto's Memes
These are little snippets of Marto's writing in his Wakeful Wanderer's Guide which is a series of books within my series of books. He transmits these through 'thext' which is like twitter embedded into the minds of his followers. These were fun to make and give you a window into his voice.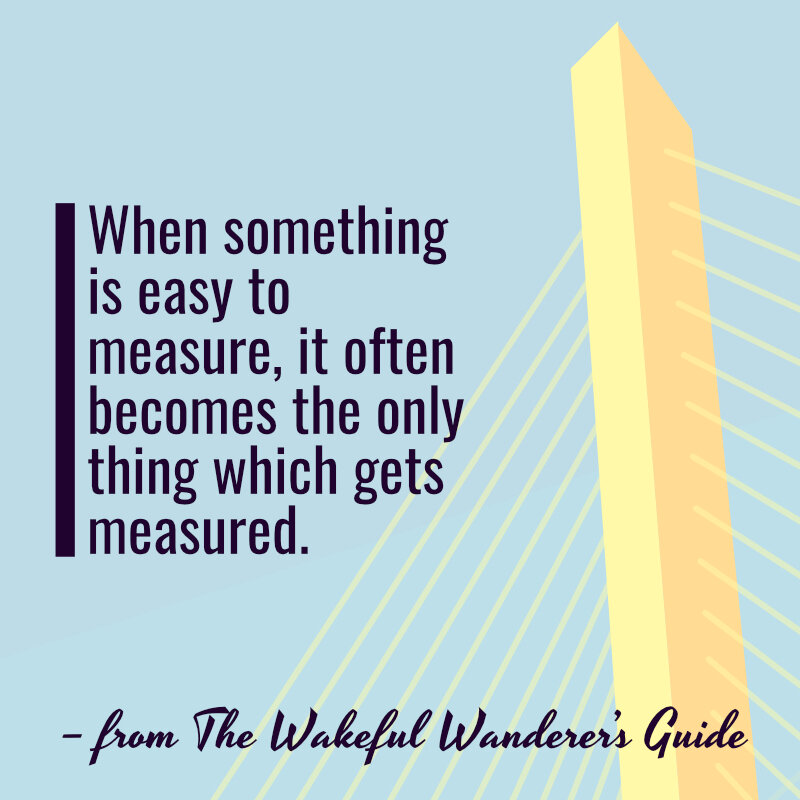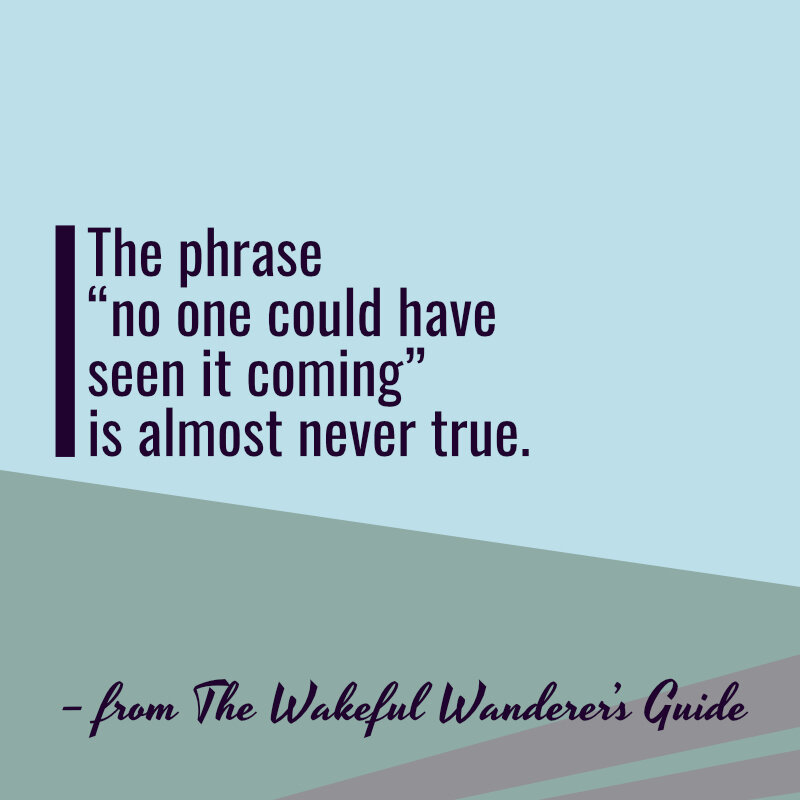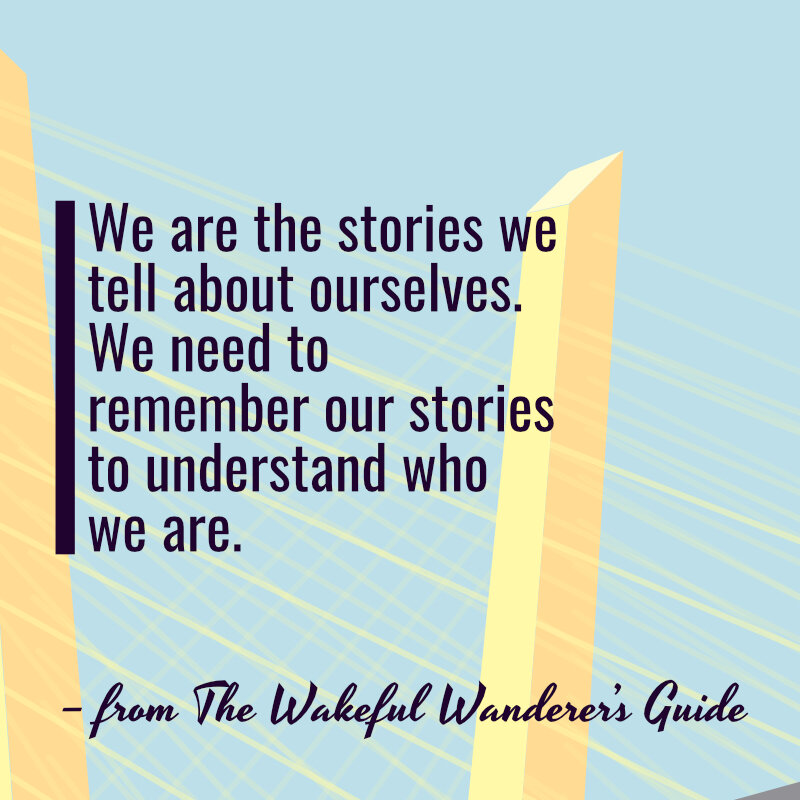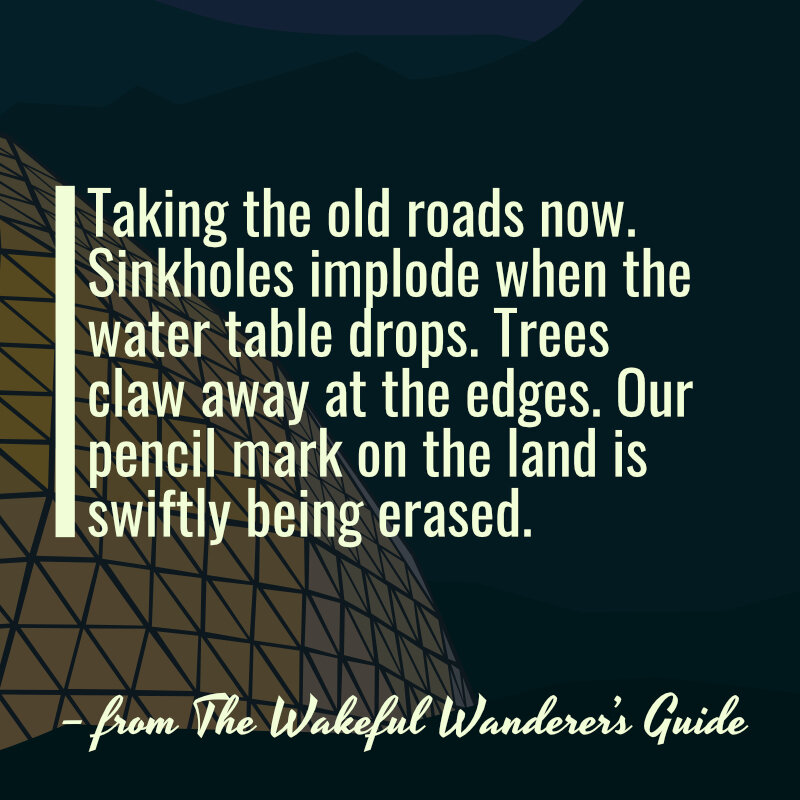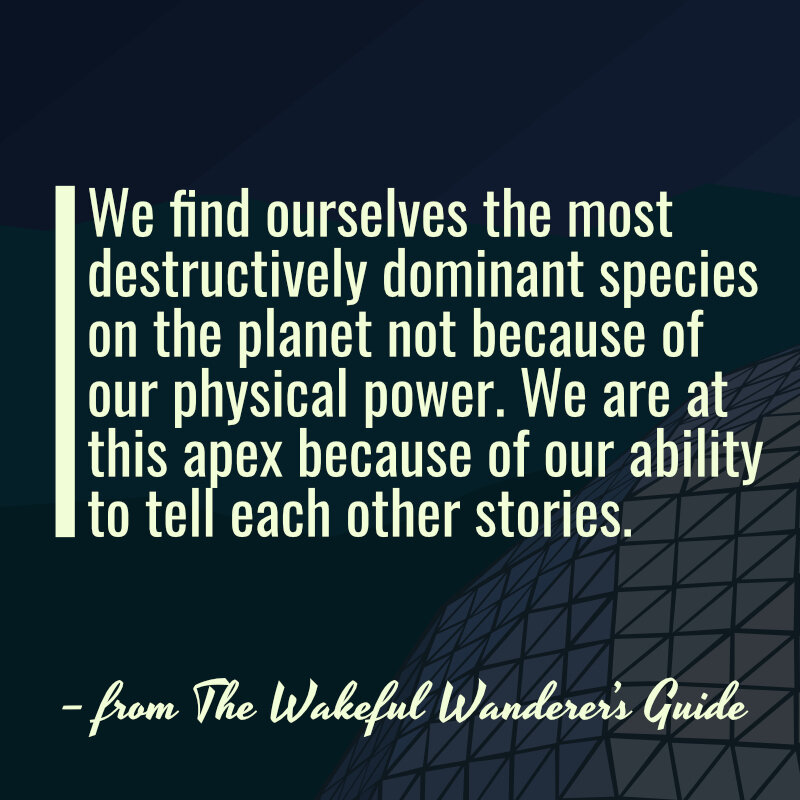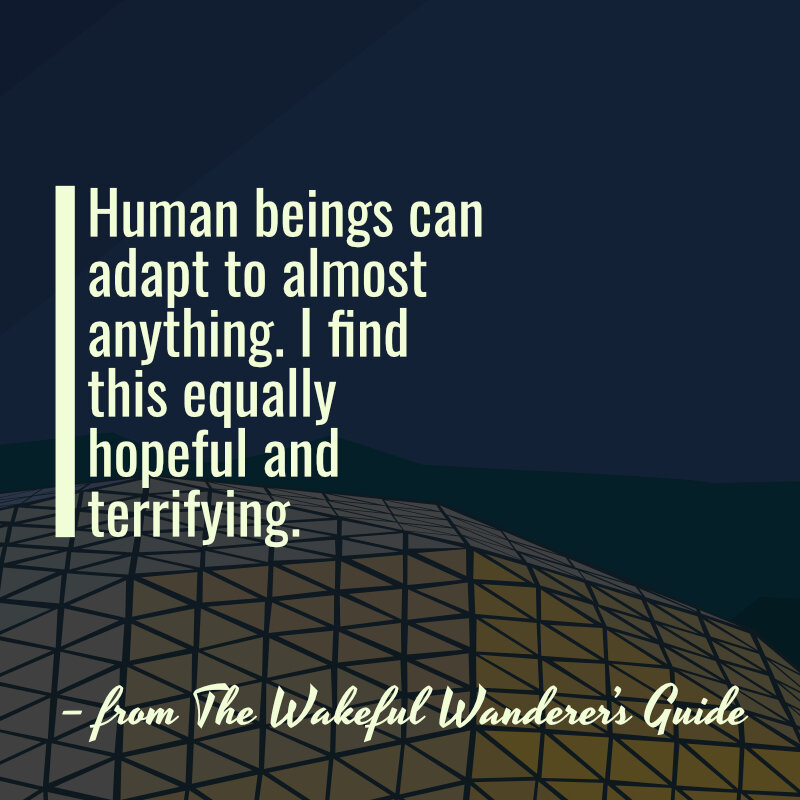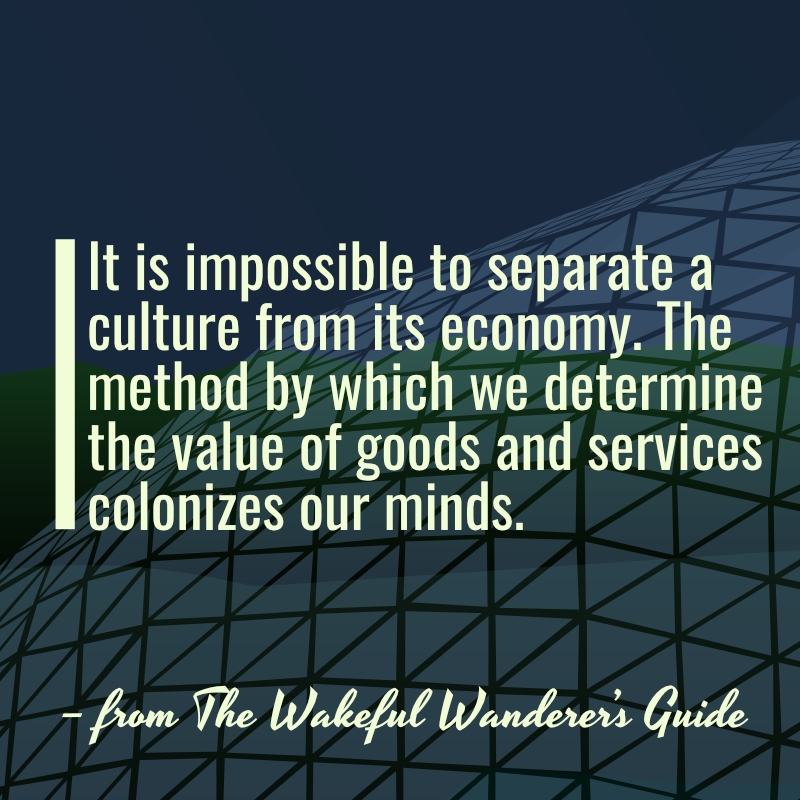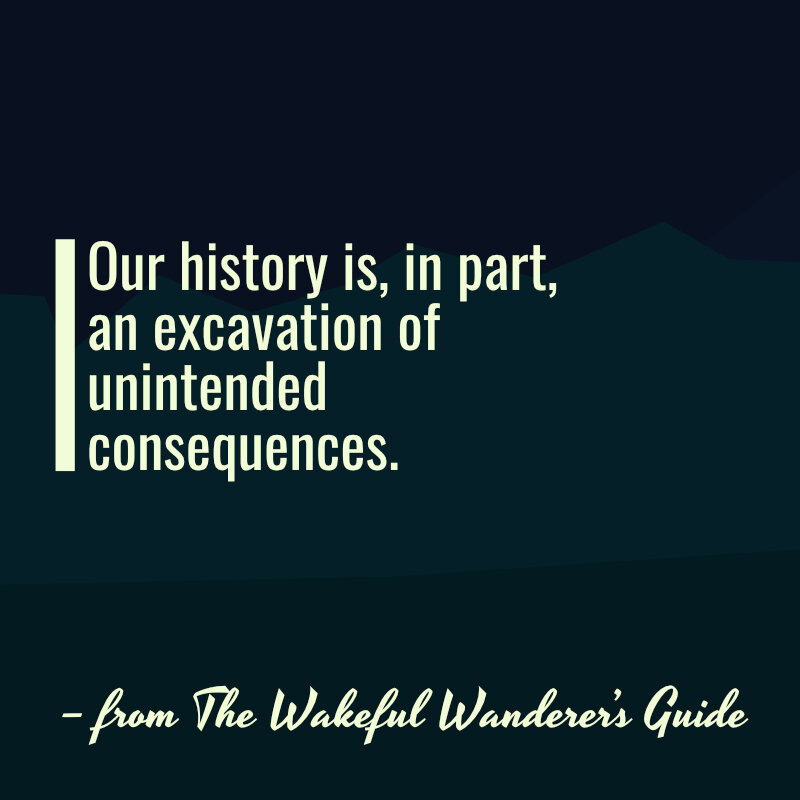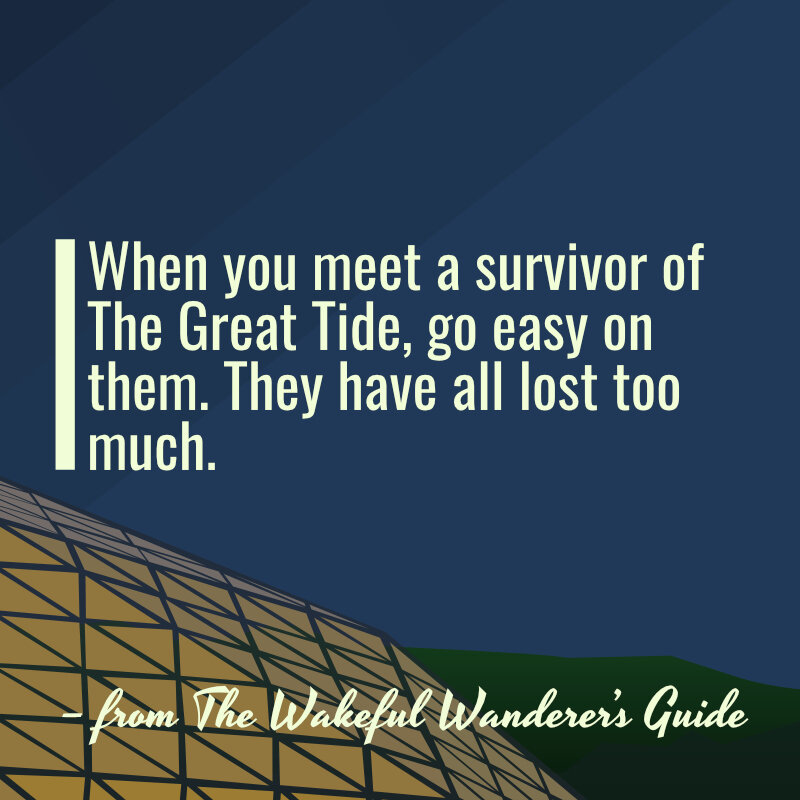 My sketches from the books
I'm trying my hand at little inexpert sketches of how I see my characters. Some things in these drawings may be wrong. Please don't let them shape your own envisioning of my imaginary people.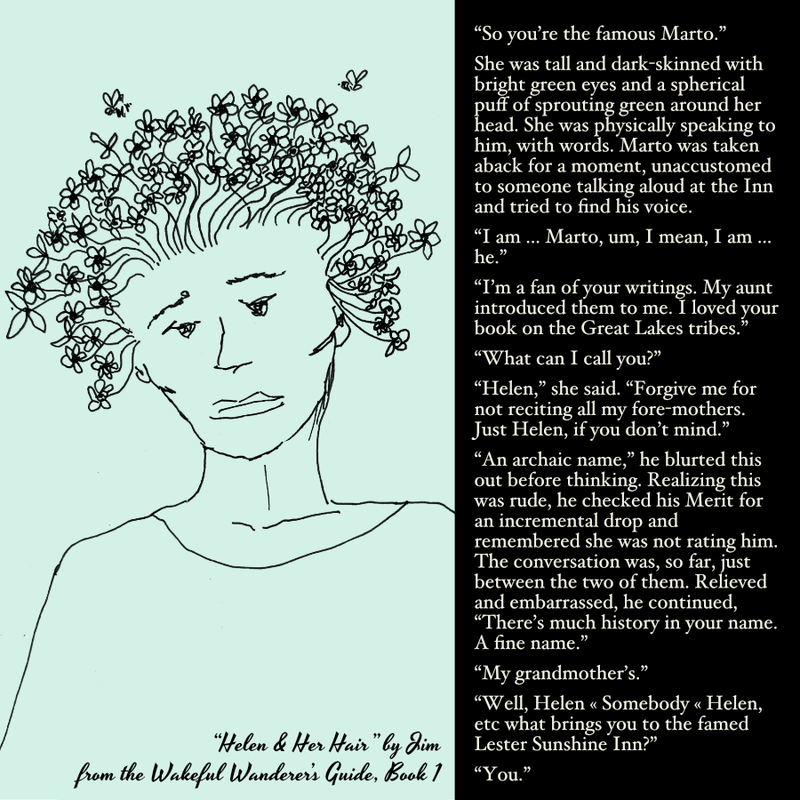 Photos and reactions from readers of The Wakeful Wanderer's Guide Book 2
send me your photos and quotes!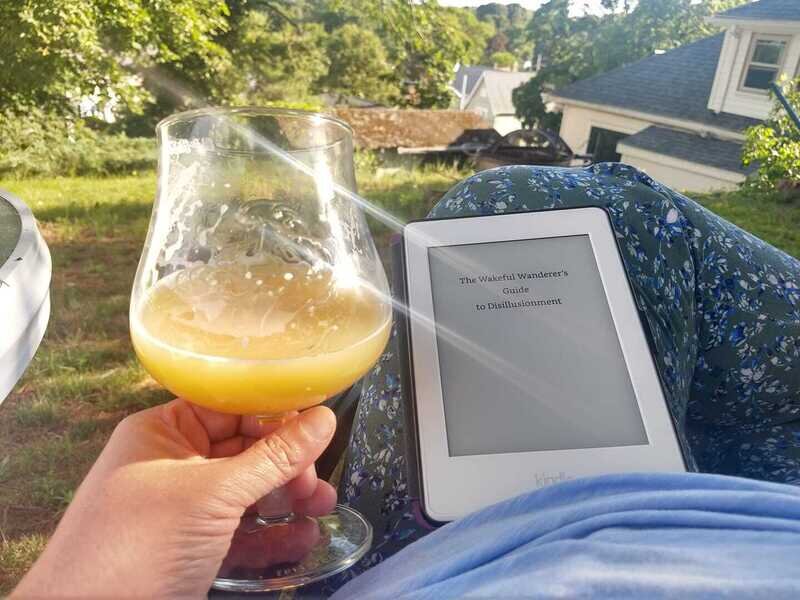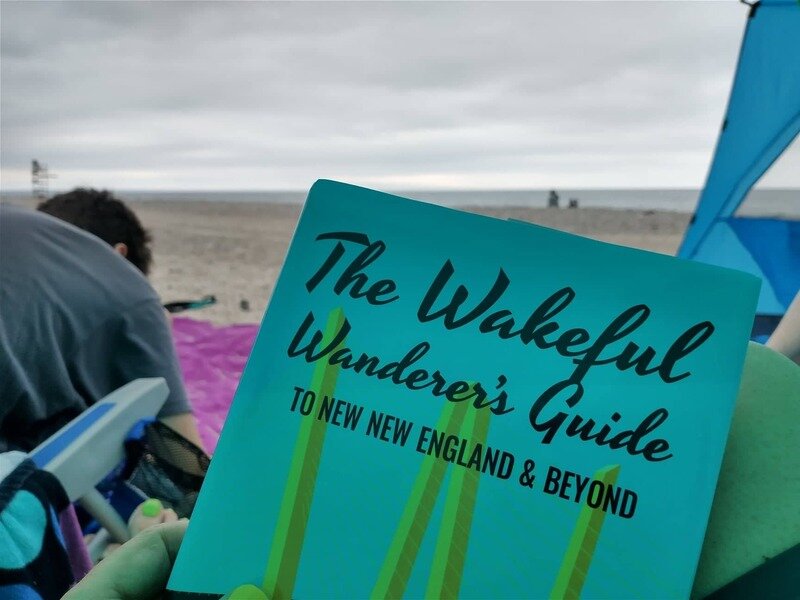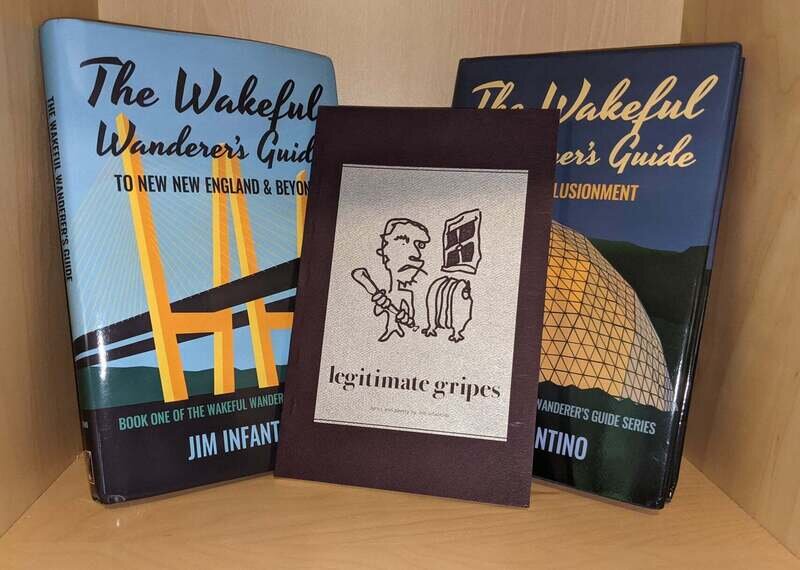 Photos and reactions from readers of The Wakeful Wanderer's Guide Book 1