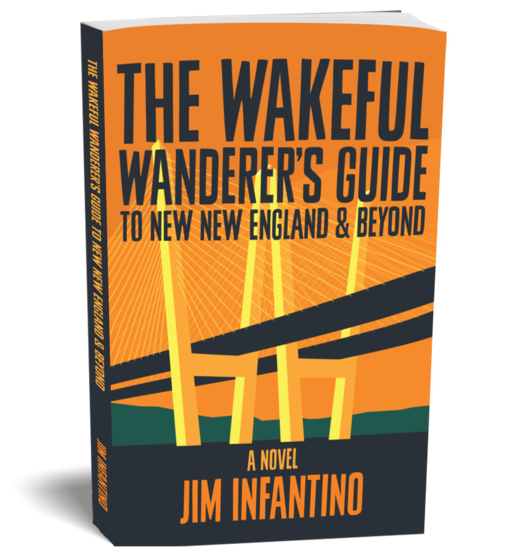 AVAILABLE NOW:
Other vendors have been excluded as I enroll in KDP Select. They will reappear after the exclusivity period ends
The Wakeful Wanderer's Guide to New New England & Beyond
a novel by Jim Infantino: First book of the Wakeful Wanderer series.
A captivating, fresh envisioning of a climate-changed future seen from two starkly different cultural perspectives, The Wakeful Wanderer's Guide to New New England & Beyond follows the paths of a runaway aristocrat, a Luddite tyrant, a spy seeking retribution, and a wandering historian unicycling north along the crumbling Boston Post Road.

Winner of the Watty Award: Newcomer Category 2017

Marto Boxter is a plucky journalist with a head full of implants. He is planning a unicycle ride from his town of Reverside-on-Hudson through the climate-altered communities of New New England, posting his thoughts in real time for his interconnected followers via technological telepathy. Before he can go on tour, a wanderer named Helen arrives with secret information that throws Marto's placid world into turmoil.

Miles to the south, Barnabas Yoniver IV, the leader of a Luddite town launches a plot to disrupt the life of all upgraded human beings and bring them back to the traditional economy of markets and governments. Meanwhile, rival Luddite families plot to prevent Barnabas from grabbing too much power for himself.

This darkly humorous reflection of our changing world is an exploration of what it means to be human as our relationships with technology become increasingly intimate.
For more information about the author, check out his blog here: https://jiminfantino.com
To support my ongoing work, especially the creation of an audiobook: https://patreon.com/jiminfantino
Subscribe for updates about this series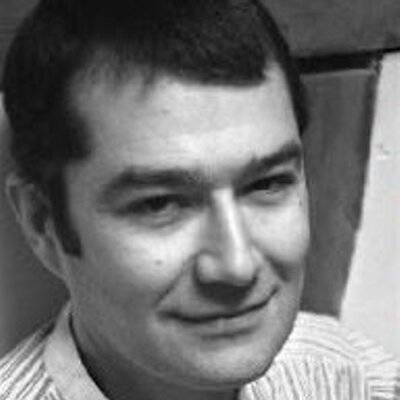 From the Foreword by Scott K. Andrews:
author of the TimeBomb Trilogy and The Afterblight Chronicles
Jim's debut novel is as funny, thoughtful, surprising and well crafted as the songs I've been enjoying for 18 years. Its focus on community life and social interaction reminded me of the great Kim Stanley Robinson, especially the Three Californias trilogy. The examination of social structures and the tension between dystopian and utopian models brought to mind Iain M Banks' politically charged Culture novels. Particularly impressive is his exploration of the interface between humanity and technology - it is timely, but nonetheless original enough to stand out in a field currently obsessed with the issue, and that's no mean feat.
But although Jim's book reminds me of some true greats, his unique voice shines through in the telling, making it far more than a collection of assembled themes and textures from other works. This delightful book is the creation of a huge talent and an important new voice in sci-fi. And there are sentences in here that made me grimace with envy, wishing I had written them.
I'm jealous that you have this terrific book ahead of you.
And while you read Jim's annoyingly accomplished book, I shall be over here with my fellow sci-fi writers starting a petition to prevent songwriters writing novels. There need to be strict lines of demarcation, so they can't cross the border and come over here to steal our jobs. People like Jim, who dare have more than one talent, need to be stopped. It's just not fair.
Watch the trailer
Early Readers' reactions:
Amazon Reviews:
I really enjoyed reading this novel. People say "it's all been done before", but this story was original enough to make me question that common assumption. First book in a series (trilogy, I believe), and I look forward to reading the next one.
I was literally on the edge of my seat for most of this read. I LOVED this book. I was a reader early on, and so enjoyed being part of the conversation as the story developed. Anyone who wants to dive into the journey of how mindfulness can impact a possible unfolding future - strap your boots on! Jim is a natural storyteller and seriously knows how to engage an audience. I am dying for book two now!!!
Where does one begin? I am really blown away by the brilliance of this author. To invent a world that is at once utterly original and so fully realized, and also terrifyingly possible... it was a stressful joy to read Infantinio's book. If this is, indeed the first in a series, then —thanks God— there are some things to look forward to. I recommend this book to any science fiction fan, or truthfully, any avid reader of thoughtful fiction. Well done!
Other Reviews
The Wakeful Wanderer's Guide to New New England and Beyond by Jim Infantino '83. The last book I read before this one was Alas, Babyon, an early (1959) apocalyptic book about the world after a nuclear holocaust. Two things have changed dramatically since that time: what we fear and technology. The Wakeful Wanderer reflects our more recent dread of the big wave which will submerge our cities and force those who don't drown onto higher ground.
Jim presents us with a drastically altered America after this new reality has set in; innovation has permitted a sizable population to acquire a technologically plausible telepathy. Marto, the protagonist, sets out (first on a unicycle) with 'followers" sharing and evaluating his adventures as he broadcasts in real time from his mind. A tribal and divided society has emerged from the disaster, which engulfed the great cities of the east coast. We learn that angry bands have punished the tycoons of the fossil fuel industries. In this still-fragmented world, Marto is rocked by questions about his own identity. The reader, like me, becomes another follower; I really enjoyed the ride. - margegonzalez.net
From Patreon early readers:
"It's really fantastic and beautifully crafted. And I couldn't put it down." – S.L.
"Wow. Really cool and really really unlike anything else I've read that could be called science fiction or speculative writing. It's its own thing. And I mean that in the best possible way. That's the good news. The bad news: you better keep those chapters coming in a timely fashion or I'll catch a flight to Boston and do my Raider impersonation." – L.C.
From Wattpad Early readers:
"The Wakeful Wanderer has captured my imagination. The world Mr. Infantino has created is close enough to our current environment that it all seems possible in the near future. The concept of thexting and all the correspondent tech of the future is quite intriguing. And the characters are fleshed out. You know there is more to their stories than what we as readers are shown. As I understand, this is book one in a series, and I am so glad. I can't wait to find out what happens next with Marto, Helen, Reyleena, Gladys and Barnabas. Unfortunately, there are still so many questions unanswered. I look forward to the next installment!" – A.F.R.
"I blazed through this and enjoyed it thoroughly. It was familiar and transformative, and I have found myself changed because of Marto's world. Thanks for writing it. I'm glad to have had the chance to read it." – R.M.
Video Review by E.G. Stone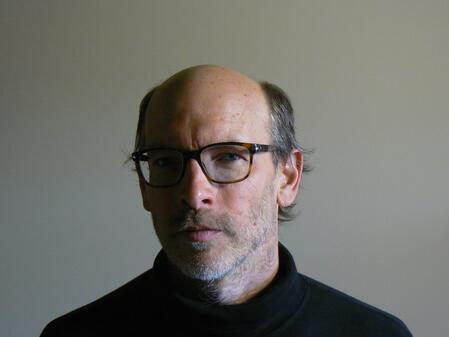 Review by Terry Kitchen
Author of Next Big Thing
Before we even crack the book, let's talk about the title.
The bible of humorous sci-fi also of course contains the word Guide in it. But whereas Douglas Adams takes on the whole galaxy (repeatedly making the point of how insignificant our own blue planet is in the big picture), Jim Infantino's focus is narrower: the U.S., specifically New England, specifically New New England, in the not-too-distant future, when society is reorganizing after global warming and other catastrophes have undercut our current power structures. And like that other Guide, this one has a book-within-a-book, which the main character Marto composes and shares chapter by chapter during his Candide-like travels (in many ways, the best part of Infantino's novel).
The news is not all bad. Large parts of the surviving population have come together in agrarian-based sustainable communities, where transactions are based on merit rather than money. Merit is accrued via having followers and approval on social media, now internalized by implants, making speech itself obsolete. And technology has advanced so that most of the actual labor is done by tiny dedicated robots, thus avoiding the fatal flaw of past communal experiments, where everybody wants to stay up late and argue philosophy, but no one wants to get up at dawn to plant the corn. This social experiment, though, is under attack - the landed families of the past want their power and status back, and, beyond feuding with each other, want to crush and absorb the interconnected communities as slave labor.
Much of the plot involves these balance-of-power chess moves, with each side spying on the other (and Marto himself discovering his own compromised history along the way), and there's a climactic battle and aftermath as the new world sorts itself out. But, for my money, the reason to read the book is because it poses the question, does our society have to be this way, where every transaction has a dollar value, and, if not, how else could it work? Like the best sci-fi, The Wakeful Wanderer's Guide offers some genuinely new ideas to our ancient and ongoing human conversation.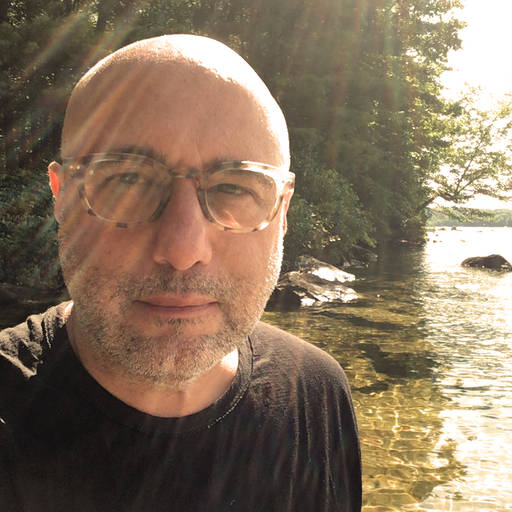 If you have read it, remember to
Lend, Share, Review, & Recommend!
I'm an indie author.
That means you get to say how well this novel will do! If you think it's good and you enjoyed reading it, please make sure to lend it out (kindle lending is enabled), recommend it, share it on social media, and/or review it wherever reviews are enabled! Send me a picture of your copy or you reading your copy and I will post it here!
thanks! - Jim
Teaser chapter from Book 2
Read by Sarah Lipton
Photos and reactions from readers of The Wakeful Wanderer's Guide
A reaction from Dar Williams:
"Like Marge Piercy and Margaret Atwood, Jim shows us an exciting and absorbing future world that is neither zombie-land nor un-relatable utopia. I'm a busy person, but I could not put his book down."
A reaction from David Wilcox:
"I love how your book lets me see the world so beautifully / differently. It's a powerful altered state. Freeways look so archaic! I'm also enjoying the way you gift wrap things so we can discover them. I love the subtle way you planted the sound of the song: The Age of Aquarius -within the name of the hotel. And here on page 44, I love the way you call Marto's travels a book tour. In this future, the tour isn't just for promoting a book, it's for creating it. So if writing books is a real time event, then I look around the airport right now, and I see all these little tablets flashing the history of our moment as it is being written. What a lovely reframe. No matter where you go, your next coffee will of course be free because I am boosting your merit."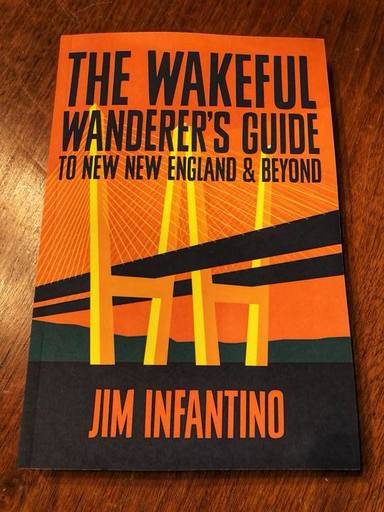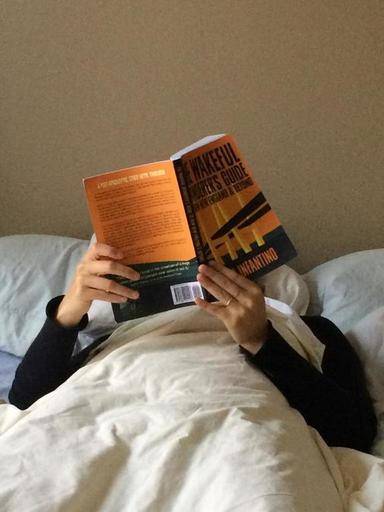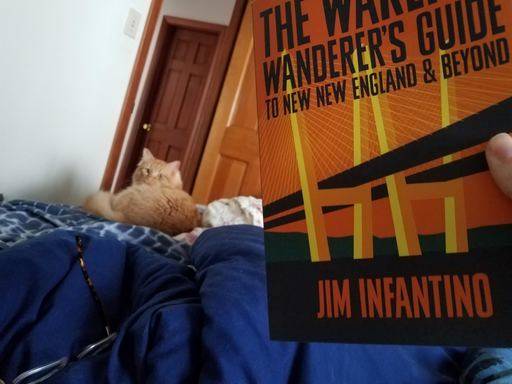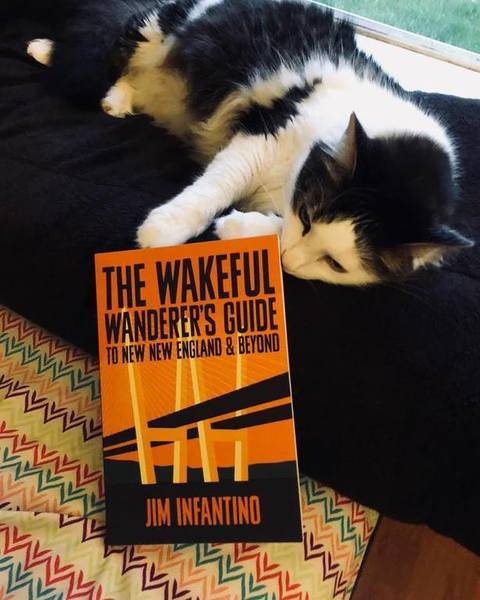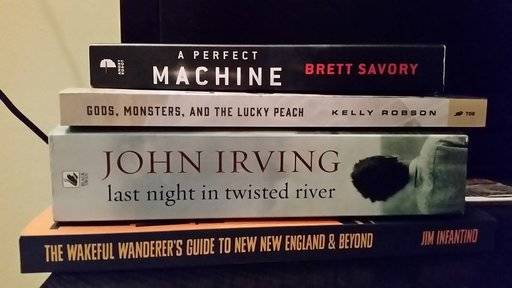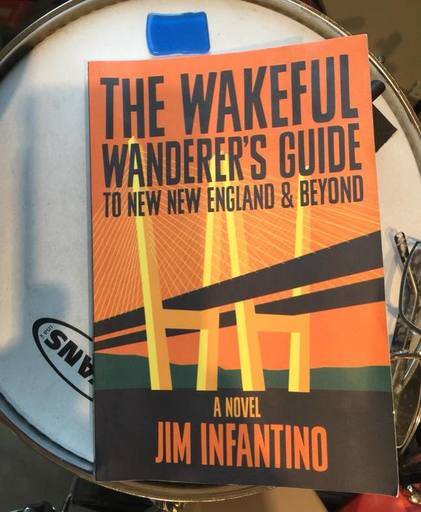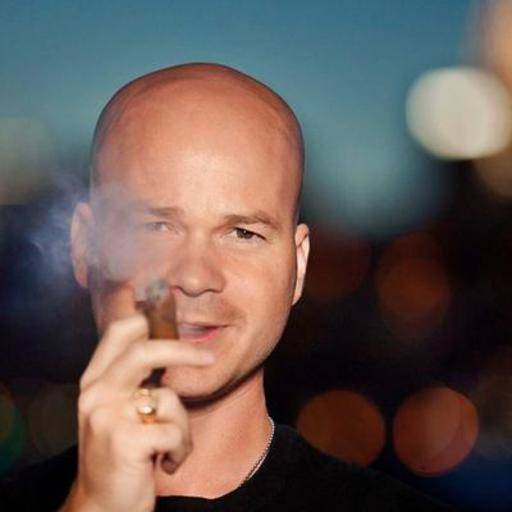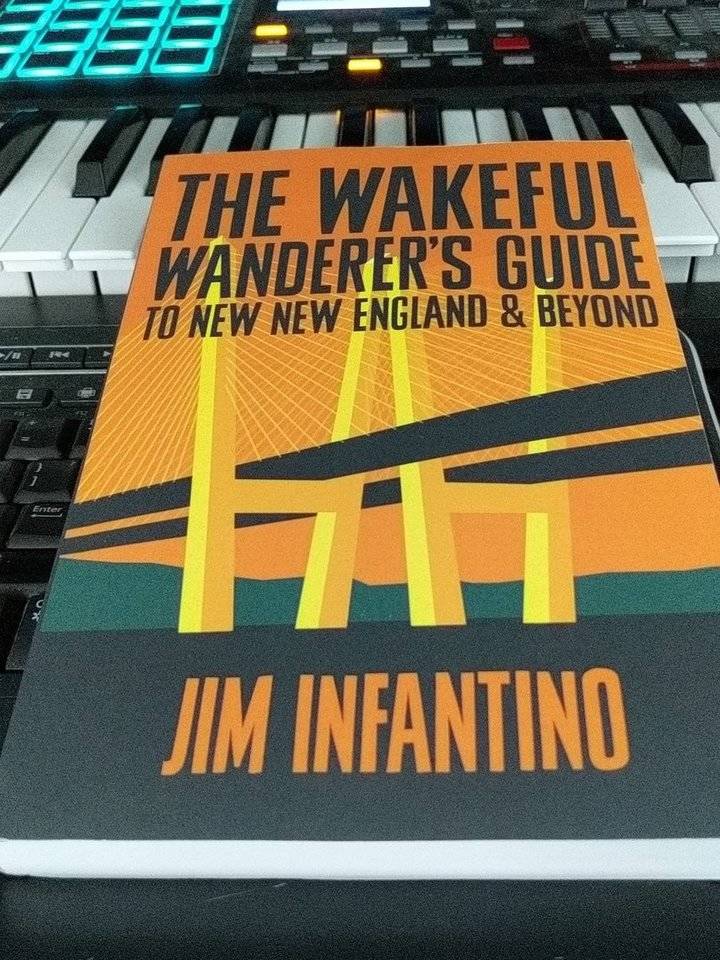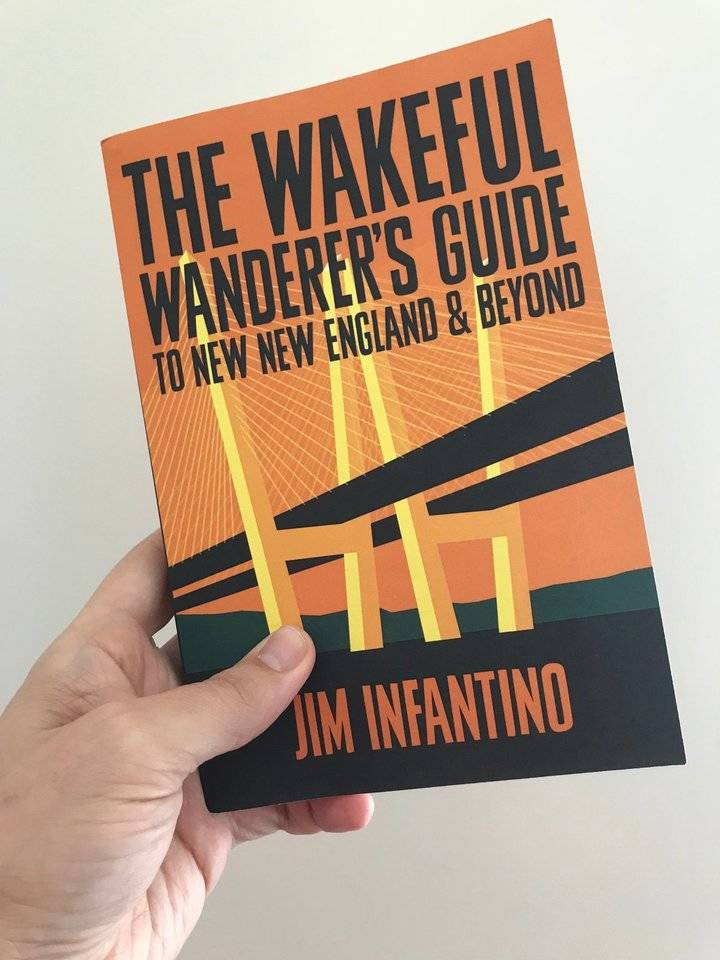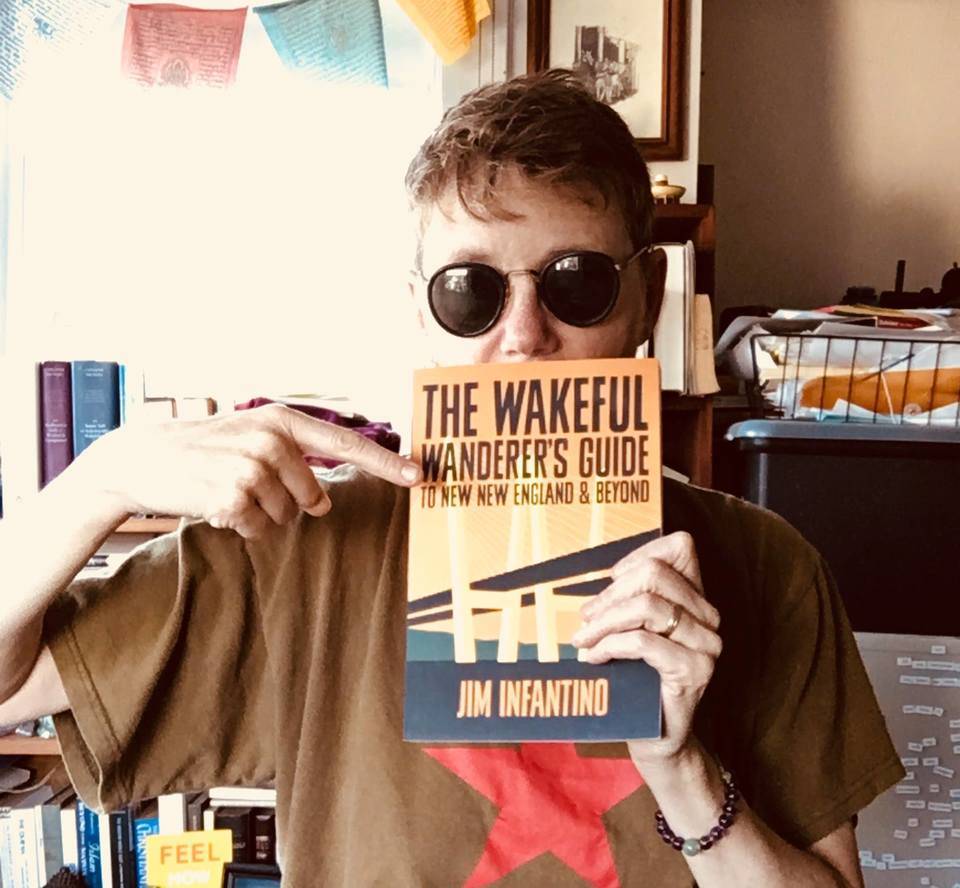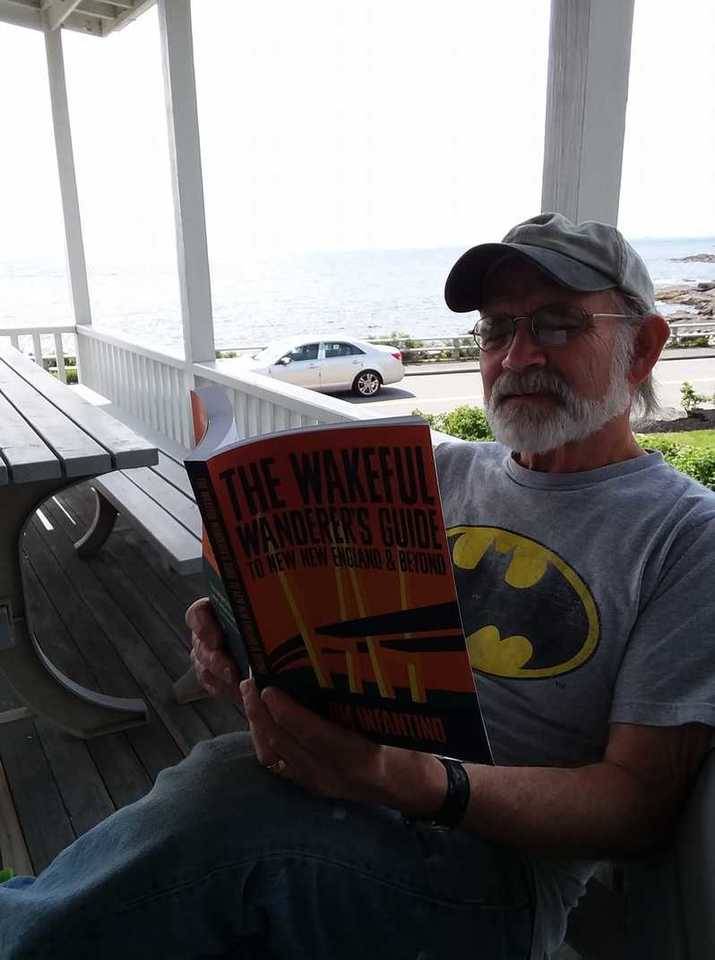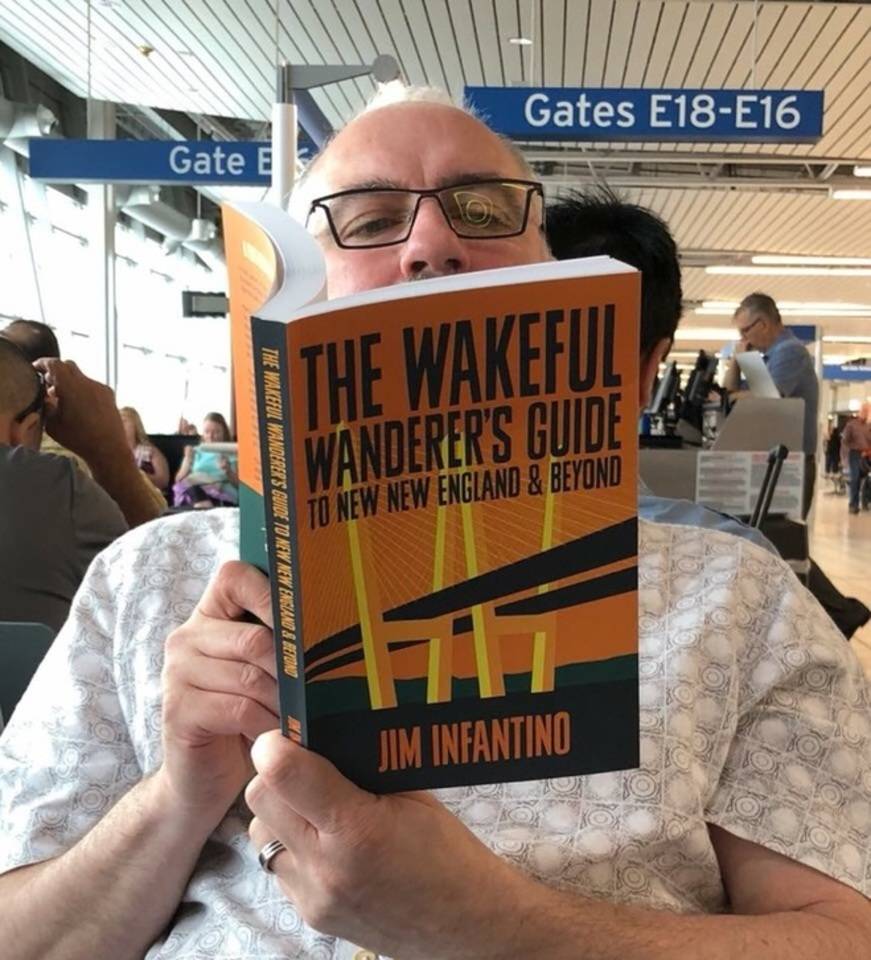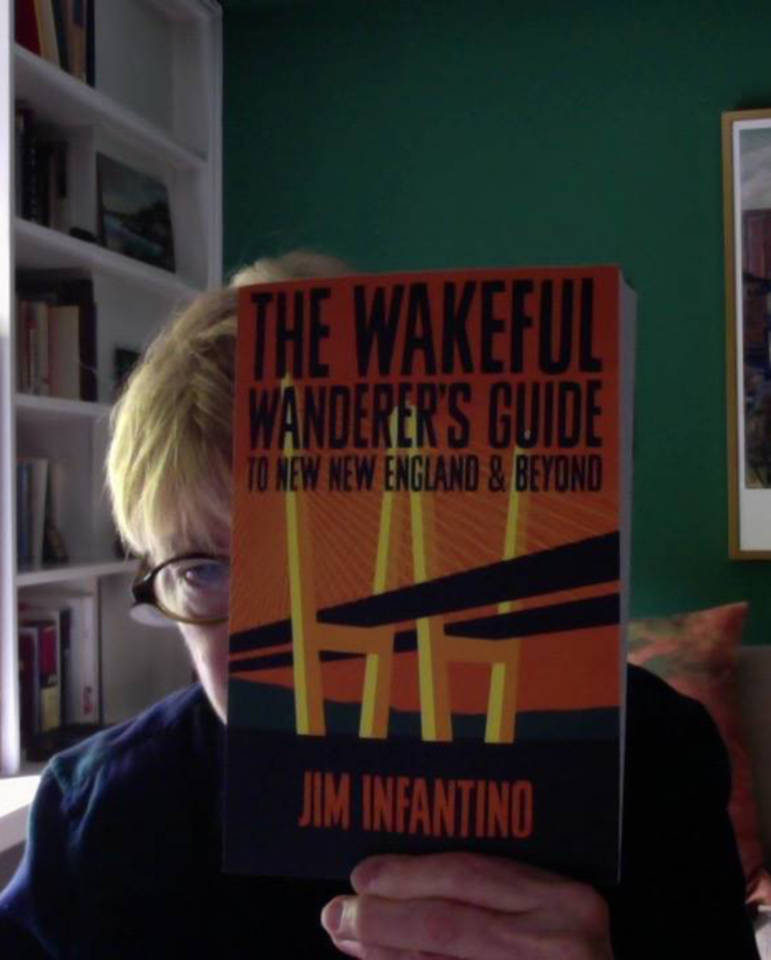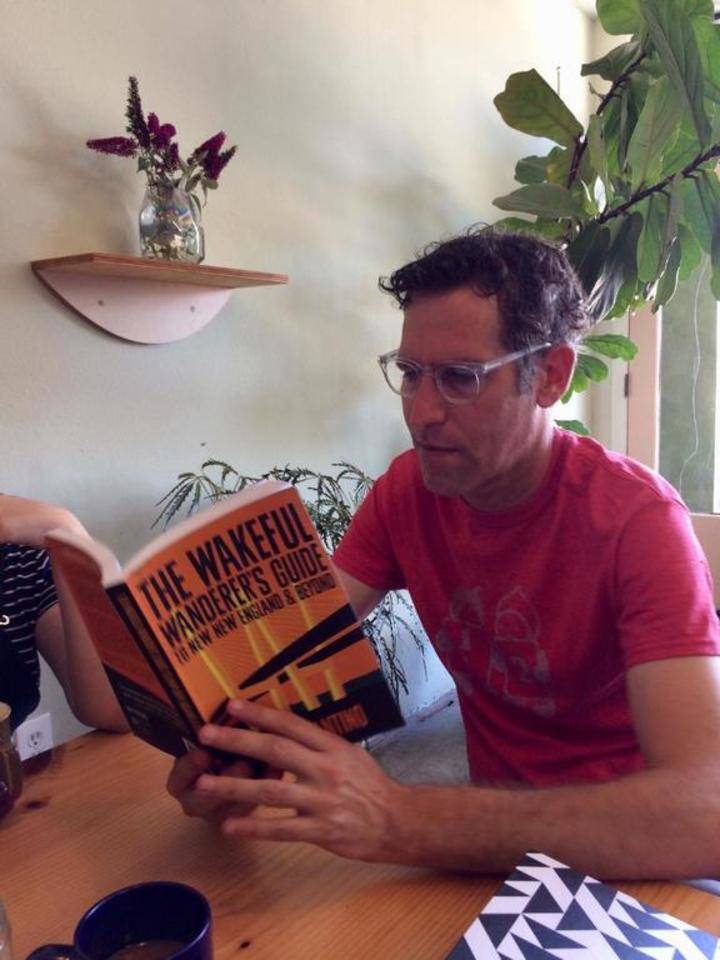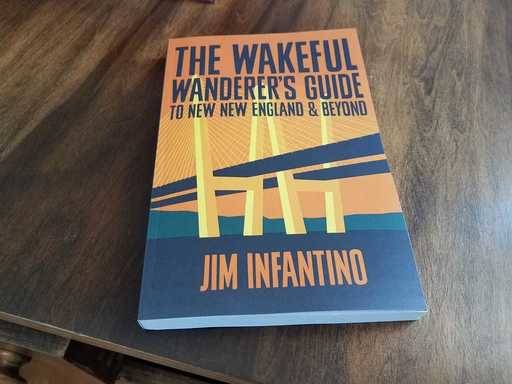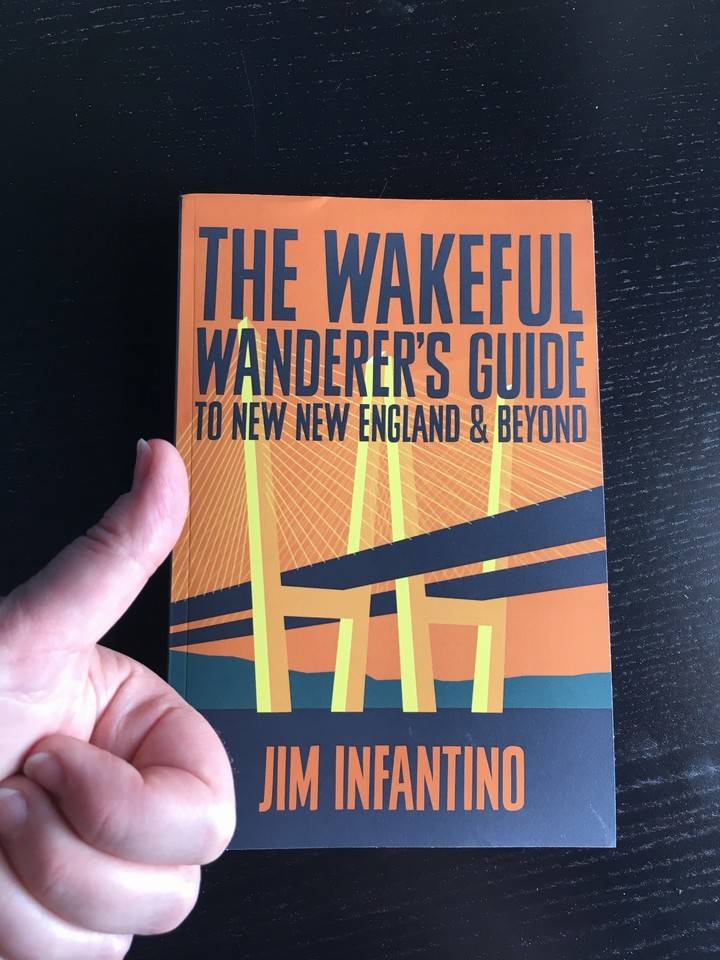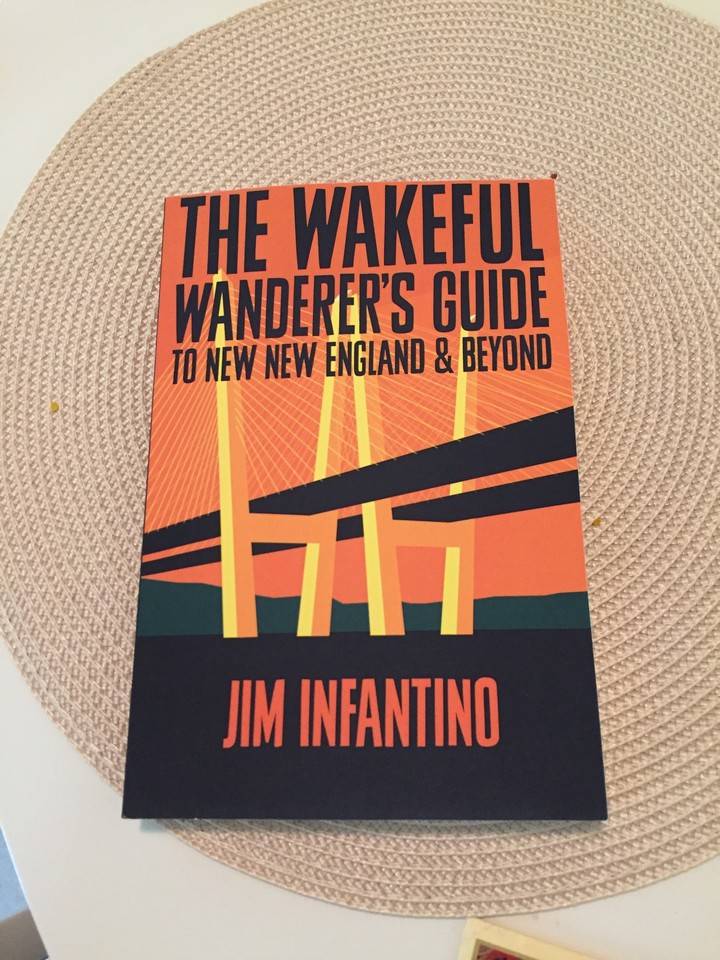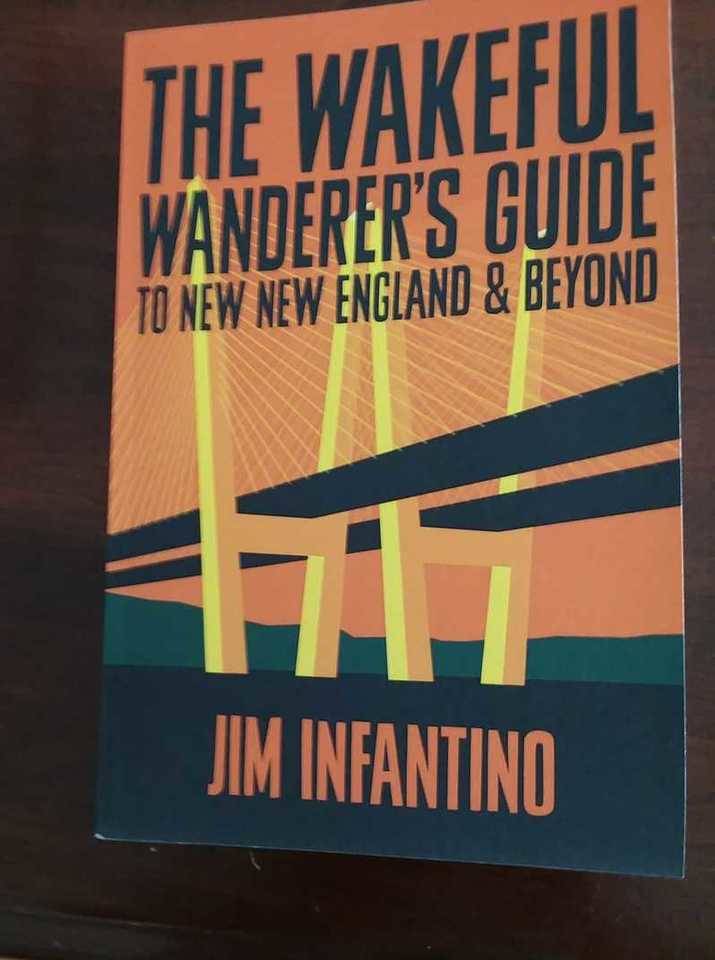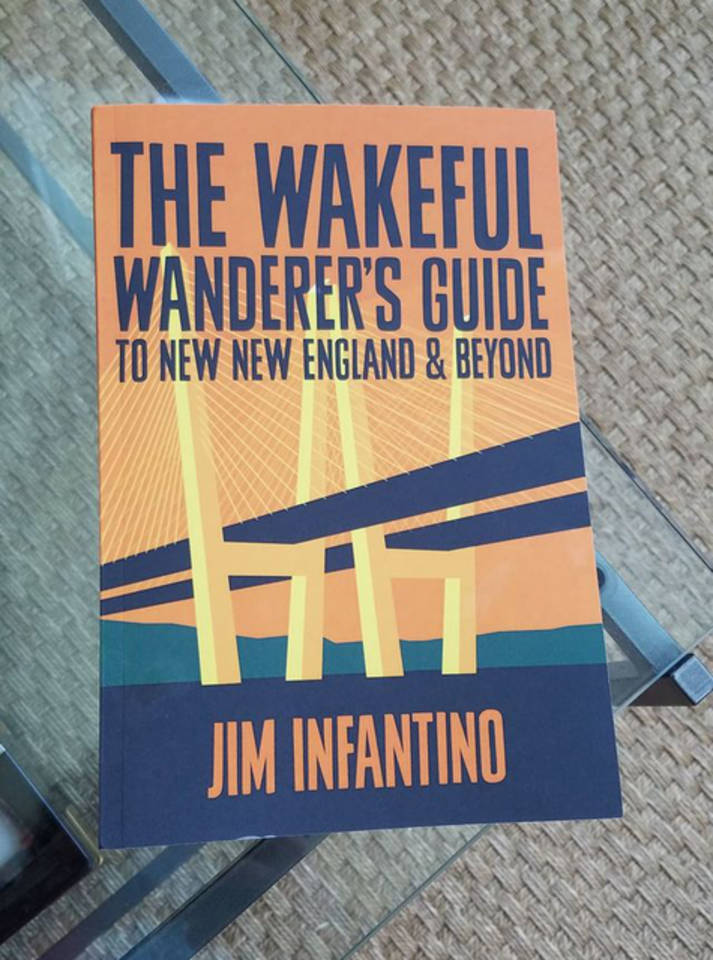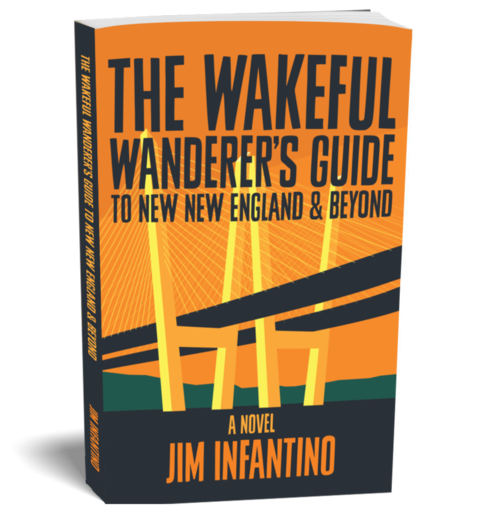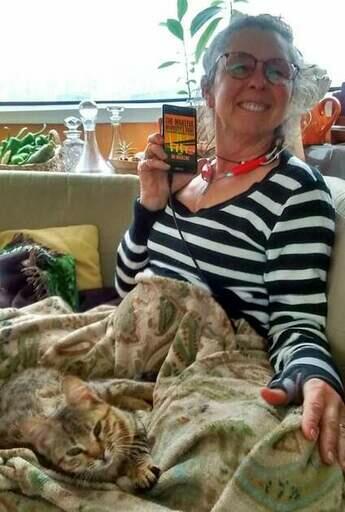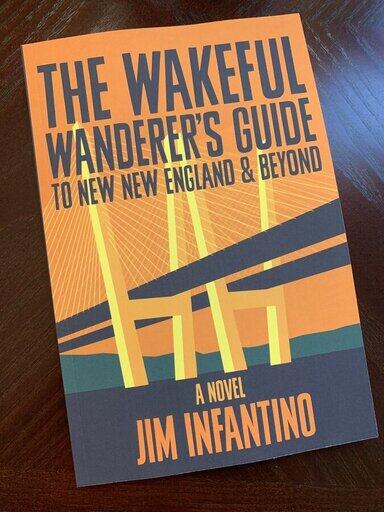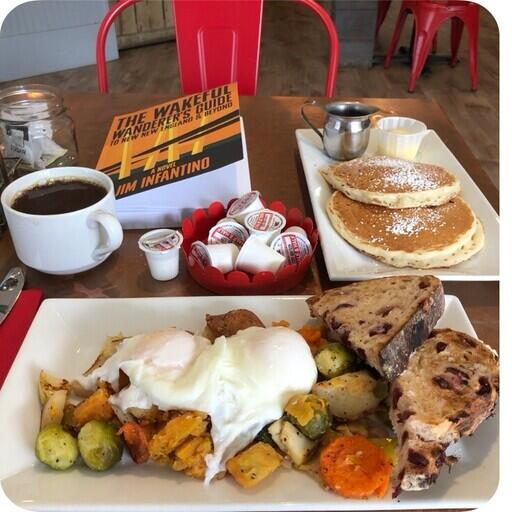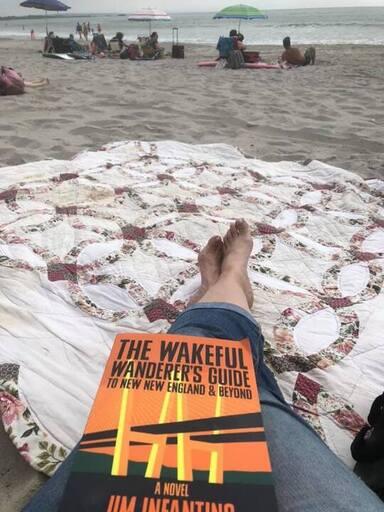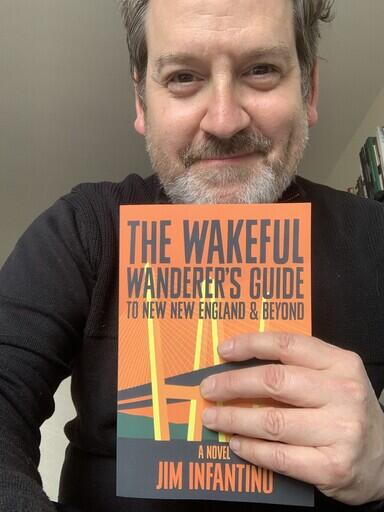 Read an Excerpt
From Chapter One - Reverside:
He thought there might be something wrong with the birds. Turning his head, Marto took another look at the interior of the old writing room. On one wall, a hanging tapestry depicted a partridge hunted by men and dogs in a field of red. The partridge fluttered nervously. The dogs sniffed at the ground. Feeling thirsty, he glanced about looking for a goblet or a pitcher of wine. There wasn't one, so he stared back out the window at the birds. It wasn't the birds. The birds were fine. It was time to make a start.
The Lester Sunshine Inn used to be a private mansion for wealthy families before it was sold and converted to a bed and breakfast. After The Great Tide, it was transformed into a shared salon where the Interconnected could dream and create in comfort and serenity. The next episode of the Wakeful Wanderer's Guide starts in this grand house, at a nexus of history and happenstance. Dear friends, followers, and readers, this is where our new adventure begins.
– The Wakeful Wanderer's Guide, Vol. 6, line 1
Marto set his quill back down in the inkwell and re-read his opening paragraph. His clumsy scrawl rearranged itself into neat rows of graceful script on the antique page. Satisfied, he lifted his head to gaze back out over the Sea. He spied rock doves, ivory gulls, and terns playing over terraced groves of olive and lemon trees.
All at once he saw it. It was the sun, not the birds. The sun was setting in the East. It was stuck in the same position on the horizon for a half hour now, intersected by a thin pink cloud. His window was clearly overlooking the Ligurian coast of the Italian Peninsula and the sun was setting the wrong way. There was a rasping noise behind him. He spun to face the stone spiral staircase. He heard the scrape, clank, and rattle of metal chains coming from below. ["Wow, who wrote this?"] he thought-texted to no one.
Of course, he knew the answer. He gave ratings and feedback before sending the commands, ["save"] and ["exit"] and returned to the waking world.
The tower faded, as its floor, the sea, and the earth itself gave way to stars, moon, and sun before finally going black. There was a moment of vertigo as the body left its engaged state in the construct and found its natural position in the waking world. Marto's eyes opened to daylight filtered through the tall, white-framed, rectangular window panes of the Lester Sunshine Inn.
Marto's full name was Marto « Maria « Denise « Martina « Joia « etc, a convention used by the Interconnected to trace the lineages of their foremothers. He sat, relaxing on a sofa in the parlor. The Inn was a sturdy stone and beam home, built in the grand style of the late nineteenth century. It could well withstand the violent storms that hit so often these autumn days.
Near him on the threadbare rectangular sofas and shabby geometric chairs were two dozen dreamers, super-mods, and socials. The faded 200-year-old Iranian rug was slowly turning to dust. A large industrial steel coffee table hunkered low and bare. The shabby interior was a feature of the Inn, considered charming by most. Marto was too accustomed to it to find it charming. He wanted a breakfast bulb.
His feedback on the medieval writing castle received a response by its creator. Delamine « Tourea « Yasmine « Delphinia « Rosemarie « etc took issue with him at once. ["The sun isn't setting, it's rising,"] she thought-texted him from the Great Lakes tribe in Lakeshore. ["Though I am honored by your review,"] she added.
["There is a distinct difference in both the temperature and quality of light. It did not seem like a sunrise to me,"] Marto countered, ["I recommend some revision there."]
After a gap, Delamine expressed her appreciation for his valuable feedback. She requested he try again after she had made some changes.
["Also – what is with the clanking sound? Is it a dungeon?"]
["My other visitors find it romantic and exciting,"] Delamine returned. ["It has seen a fair bit of use but I can remove it for you as a personal config."]
["Well, if you are after romance, a little wine would be nice. Maybe something from the era if you can find the data. It also should definitely be sunset. Put a window on the other side or move the whole construct to the western coastline. The incongruity was too distracting for me. I thank you, Del. While your new creation does not fit my current needs, I continue to be a fan. Until next time,"] Marto replied, signing off.
He appended his review with pleasant thoughts about the eagerness and expertise of the villa's author, pausing midway to accept a breakfast bulb from a member of his tribe.
Marto stayed, when he was not out roaming and writing, in Reverside. Located near the rebuilt Tappan Zee Bridge, it was one of the largest tribal communities in The Lower Hudson Valley. He fancied himself a historian, adding context and perspective to the ever-present mountains of data. His followers knew him as a travel writer.
He published both as rich-thext and in English text and his work was both re-thexted and translated by a growing number of fans. He had heard that his work was enjoyed by people as far away as the tribes of Australia and had some readership among the Luddite Neo-Feudalists. Marto regarded the latter as a high compliment, though it sometimes made him nervous.
The breakfast bulb was created by a local named Thirty/Fourteen, dreaming up dishes in the Inn's kitchen. Marto held a round bud-vase shaped vegetal wrap filled with spicy sweet beans, a touch of pickled beets and a single chicken egg. It was a gift from Thirty, delivered by Dexter « Wendi « Maria « Martina « Amparo « etc. This particular breakfast bulb was known by Thirty to be one of Marto's favorites.
Marto rated both the breakfast and the delivery highly and decided on a walk around the town to digest. The hot summer weather was finally giving way to autumn, such as it was and the air felt dry. Marto stood in what once was a circular driveway, now a slight impression in the sheep shorn grass.
The Inn crouched atop a gentle hill with a commanding view of the town and the river. The great bridge was visible to the north and the center of the town was a 15-minute walk in the same direction.
The brisk air and quiet of the morning felt refreshing and rich. Marto passed groups of small cube-shaped dwellings staggered at angles along curving lanes. Various community members were waking up, exercising, stretching, and starting their day. Marto knew them all and sent greetings of ["good morning,"] with replies in kind. At the end of Benedict Lane, a new home was being printed, dotted with hundreds of palm-sized robots. It was nearly complete.
Suspending his usual intake of the day's news, he focused on the undistracted feeling of walking. The path beneath his feet was dark gray and smooth, comfortable even with bare feet, which was the custom in Reverside. The surface had a dark gray sheen and it curved gently to the middle. Thinking about the benefit of roads in his everyday life, Marto decided to give spontaneous Merit to the local road techs; Dizzy, Mem, Lacy, and Bryce.
Up ahead of him, he saw Piter and waved.
["Morning, Marto!"] Piter sent.
["Morning Piter, how goes the nursery?"]
["Just coming from there."] Piter was eating something as he walked past. ["Taking a break from Astrud and Billi. They were up and down a lot last night. They're fine now. Normal baby stuff. I hear you are heading out soon?"]
["Yup, just putting things in order before the trip."]
["Taking the unicycle?"]
["Of course!"]
["I love the unicycle. Keep an eye out for the critters! They tend to trip you up."]
Marto laughed. ["I will,"] he sent.
He looked up and saw a group of children teasing apart a dandelion cube with bamboo poles. The impacts sent the photosynthetic seedlings into the air. Tiny and light, they would find updrafts and suck up enough carbon and methane to drop back to earth. A lucky few would become the seed for a new cube. Dandelion cubes like this one would break apart on their own given time but children in tribes everywhere loved to tease them apart as soon as they showed signs of sprouting. The children at this cube were singing a revised version of Frère Jaques out loud.
"Frére Jaques, Frére Jaques, Où étes-vous? Où étes-vous?
L'ouragan arrive – eh! L'ouragan arrive – eh!
Entrez-Vous. Entrez-Vous."
Following the path toward his home, he glanced at the top of the enormous blade farm in the north of Reverside. Recently reconstructed, its design was like many other vertical farms but with an innovative feature keeping it safe from the frequent and violent storms. The entire 150 meters tall, 100 meters long, 200-hectare farm was able to collapse into the ground to protect itself during a hurricane or tornado. It was a major upgrade for Reverside and sat on what used to be a high school football field. Its author was Maxtor « Dorina « Georgina « Chari « Shandra « etc, known to all as Maxtor Uber G, of stratospheric Merit. His each and every wish was fulfilled before he ever had to think of it.