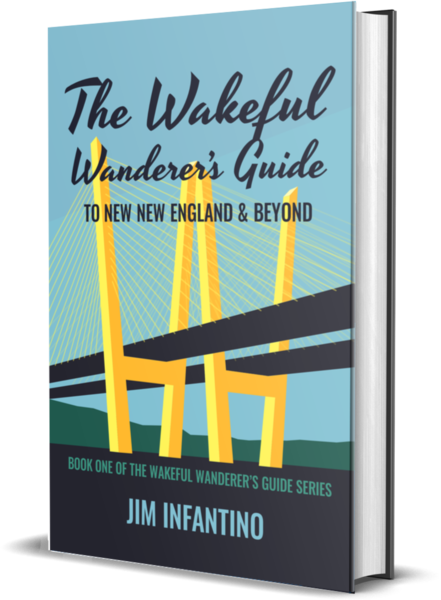 The Wakeful Wanderer's Guide to New New England & Beyond
Book 1 of the Wakeful Wanderer's Guide Series - 2nd Edition
A runaway aristocrat, a Luddite tyrant, a spy, and a unicycling historian battle for the future of humanity in this post-capitalism, post-cataclysm, cyber-hippie, climate-fiction adventure.
New cover reflects the series cover designs going forward.
Book 1 of the Wakeful Wanderer's Guide Series
283 Pages
Speculative Fiction / Sci-Fi
Ships by USPS Priority Mail
Reduced price for the foreseeable future. I lowered it for the holidays and kept it there.