Video Review by E.G. Stone
David Wilcox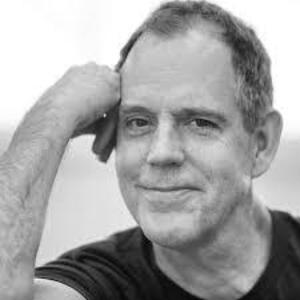 "I love how your book lets me see the world so beautifully / differently. It's a powerful altered state. Freeways look so archaic! I'm also enjoying the way you gift wrap things so we can discover them. I love the subtle way you planted the sound of the song: The Age of Aquarius -within the name of the hotel. And here on page 44, I love the way you call Marto's travels a book tour. In this future, the tour isn't just for promoting a book, it's for creating it. So if writing books is a real time event, then I look around the airport right now, and I see all these little tablets flashing the history of our moment as it is being written. What a lovely reframe. No matter where you go, your next coffee will of course be free because I am boosting your merit."
Dar Williams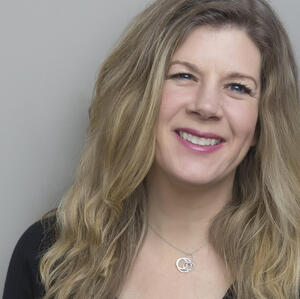 "Like Marge Piercy and Margaret Atwood, Jim shows us an exciting and absorbing future world that is neither zombie-land nor un-relatable utopia. I'm a busy person, but I could not put his book down."
Review by Terry Kitchen
Author of Next Big Thing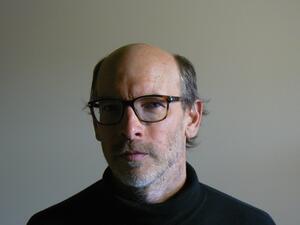 Before we even crack the book, let's talk about the title.
The bible of humorous sci-fi also of course contains the word Guide in it. But whereas Douglas Adams takes on the whole galaxy (repeatedly making the point of how insignificant our own blue planet is in the big picture), Jim Infantino's focus is narrower: the U.S., specifically New England, specifically New New England, in the not-too-distant future, when society is reorganizing after global warming and other catastrophes have undercut our current power structures. And like that other Guide, this one has a book-within-a-book, which the main character Marto composes and shares chapter by chapter during his Candide-like travels (in many ways, the best part of Infantino's novel).
The news is not all bad. Large parts of the surviving population have come together in agrarian-based sustainable communities, where transactions are based on merit rather than money. Merit is accrued via having followers and approval on social media, now internalized by implants, making speech itself obsolete. And technology has advanced so that most of the actual labor is done by tiny dedicated robots, thus avoiding the fatal flaw of past communal experiments, where everybody wants to stay up late and argue philosophy, but no one wants to get up at dawn to plant the corn. This social experiment, though, is under attack - the landed families of the past want their power and status back, and, beyond feuding with each other, want to crush and absorb the interconnected communities as slave labor.
Much of the plot involves these balance-of-power chess moves, with each side spying on the other (and Marto himself discovering his own compromised history along the way), and there's a climactic battle and aftermath as the new world sorts itself out. But, for my money, the reason to read the book is because it poses the question, does our society have to be this way, where every transaction has a dollar value, and, if not, how else could it work? Like the best sci-fi, The Wakeful Wanderer's Guide offers some genuinely new ideas to our ancient and ongoing human conversation.
Amazon Reviews:
I really enjoyed reading this novel. People say "it's all been done before", but this story was original enough to make me question that common assumption. First book in a series (trilogy, I believe), and I look forward to reading the next one.
I was literally on the edge of my seat for most of this read. I LOVED this book. I was a reader early on, and so enjoyed being part of the conversation as the story developed. Anyone who wants to dive into the journey of how mindfulness can impact a possible unfolding future - strap your boots on! Jim is a natural storyteller and seriously knows how to engage an audience. I am dying for book two now!!!
Where does one begin? I am really blown away by the brilliance of this author. To invent a world that is at once utterly original and so fully realized, and also terrifyingly possible... it was a stressful joy to read Infantinio's book. If this is, indeed the first in a series, then —thanks God— there are some things to look forward to. I recommend this book to any science fiction fan, or truthfully, any avid reader of thoughtful fiction. Well done!
The Wakeful Wanderer's Guide to New New England and Beyond by Jim Infantino '83. The last book I read before this one was Alas, Babyon, an early (1959) apocalyptic book about the world after a nuclear holocaust. Two things have changed dramatically since that time: what we fear and technology. The Wakeful Wanderer reflects our more recent dread of the big wave which will submerge our cities and force those who don't drown onto higher ground.
Jim presents us with a drastically altered America after this new reality has set in; innovation has permitted a sizable population to acquire a technologically plausible telepathy. Marto, the protagonist, sets out (first on a unicycle) with 'followers" sharing and evaluating his adventures as he broadcasts in real time from his mind. A tribal and divided society has emerged from the disaster, which engulfed the great cities of the east coast. We learn that angry bands have punished the tycoons of the fossil fuel industries. In this still-fragmented world, Marto is rocked by questions about his own identity. The reader, like me, becomes another follower; I really enjoyed the ride.
A bit Basho's narrow road to the interior, a bit Douglas Adams and the hitchhiker's guide to the galaxy. Paints a refreshingly original idea for a new economy based on giving, trust and merit while introducing some rich and likable characters. A fun journey - and you learn a bit about New England too.
I really loved this book. Very much. And I cannot wait for part 2 to come out.
I will confess, it was hard for me to get into reading this book because of the communication style the characters use with each other. The dialog isn't written like anything you may be used to reading. Jim frames this in an interesting fashion and for me it was almost like reading a foreign language (technically I guess it is. Thexting isn't the way I speak or read, I'm not a Xombie!)
Once I got past that initial lump, and the story really started to take shape, I was immersed.
On the surface, what starts out as a simple tour guide book with Marto toodlin' aboot the NY/Southern New England area and sharing his findings with his audience turns into a massive culture war, with chaos and intrigue. The old guard wants control, money, commerce, and power; the new humans want peace and just to live and farm and love and just be.
It was a great read for me having grown up on Long Island and having spent so much of my life in the areas he writes about, imagining what the landscape would be like in the places I also wakefully wandered. Jim paints an amazing post-apocalyptic picture of towns and communities.
Finished the book while on vacation this week on the Oregon Coast. While driving down 101 from Astoria to Florence I couldn't help but imagine what this area might look like in Jim's future world, because of course the Cascadia Subduction Zone will take this entire region down when it goes. Not sure Marto would ever make it out here though, it's a long unicycle ride.
Early Readers' Reviews
"It's really fantastic and beautifully crafted. And I couldn't put it down." – S.L.
"Wow. Really cool and really really unlike anything else I've read that could be called science fiction or speculative writing. It's its own thing. And I mean that in the best possible way. That's the good news. The bad news: you better keep those chapters coming in a timely fashion or I'll catch a flight to Boston and do my Raider impersonation." – L.C.
"The Wakeful Wanderer has captured my imagination. The world Mr. Infantino has created is close enough to our current environment that it all seems possible in the near future. The concept of thexting and all the correspondent tech of the future is quite intriguing. And the characters are fleshed out. You know there is more to their stories than what we as readers are shown. As I understand, this is book one in a series, and I am so glad. I can't wait to find out what happens next with Marto, Helen, Reyleena, Gladys and Barnabas. Unfortunately, there are still so many questions unanswered. I look forward to the next installment!" – A.F.R.
"I blazed through this and enjoyed it thoroughly. It was familiar and transformative, and I have found myself changed because of Marto's world. Thanks for writing it. I'm glad to have had the chance to read it." – R.M.